Georgia travel report, part II: Industrial Georgia
And, perhaps even more importantly,
industrious
Georgia. The country is permeated by a real sense of purpose and of achievement. Wherever we went, we encountered people renovating, reconditioning, and (re)building their houses, towns and roads. For us, that meant that we spent half the time living in half-finished guesthouses and hotels, and the other half travelling along roads that were heavily under construction. Fortunately, the third half (
"Oh dear, maths!"
) was spent in pleasant countryside.
We didn't mind the discomfort, however. Rather, we admired the diligence and hard work people put into making their country a better place. Plus, the roads being a work in progress made travelling somewhat more exciting.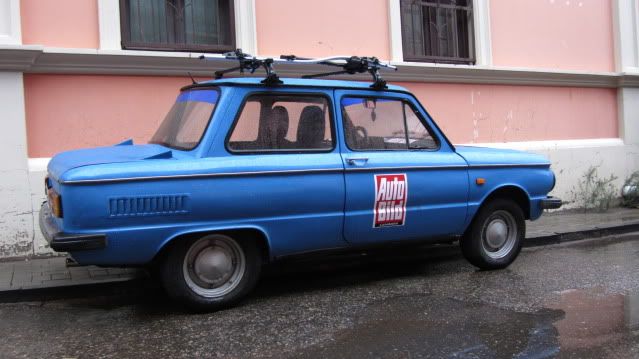 ( The long and winding road )