donata
Georgia report, part IV: Gothic Georgia
I knew from the moment I sat in the taxi that took us from the airport to the town centre of Tbilisi that the Marquis de Sade would be my personal patron saint for the trip to Georgia. The signs were all there.
Two nights before I left for Georgia, I had watched Pasolini's
120 Days of Sodom
, based on de Sade's novel of the same name:
(I had to link to the German trailer, because the international trailer is utterly tame. Warning: disturbing content, underage-looking nudity ["Pasolinsche Lustknaben"] and 1970s artsiness.)
Once in Georgia and in the taxi, the driver turned on the radio, and we were immediately treated to
Georgian
chants, thusly:
"Sade, dit moi," indeed.
I hadn't heard this song since the early 1990s. de Sade was thus firmly established as my constant companion for this journey. I was proved right when, about ten days later, one of our travelling companions (a non-imaginary, corporeal one) gave the following answer to the question whether he was comfortable: "I am, in a Marquis de Sade way."
Just like
everything's got a moral, if only you can find it
, everything's also got a twist, if only you can spin it.
One of the most hauntingly beautiful places in Tbilisi is the square by the marionette theatre, right around the corner from the doll museum.
You know where I'm going with this, right?
There is a
doll museum
in Tbilisi. There are dolls.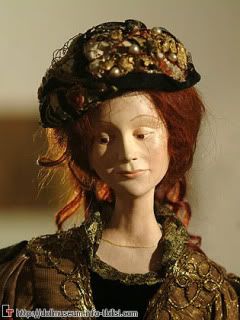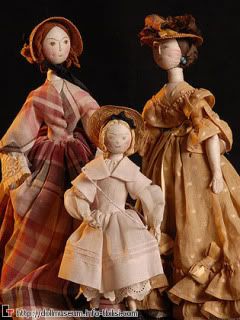 Do they look happy?
Literally just around the corner from the doll museum is the marionette theatre.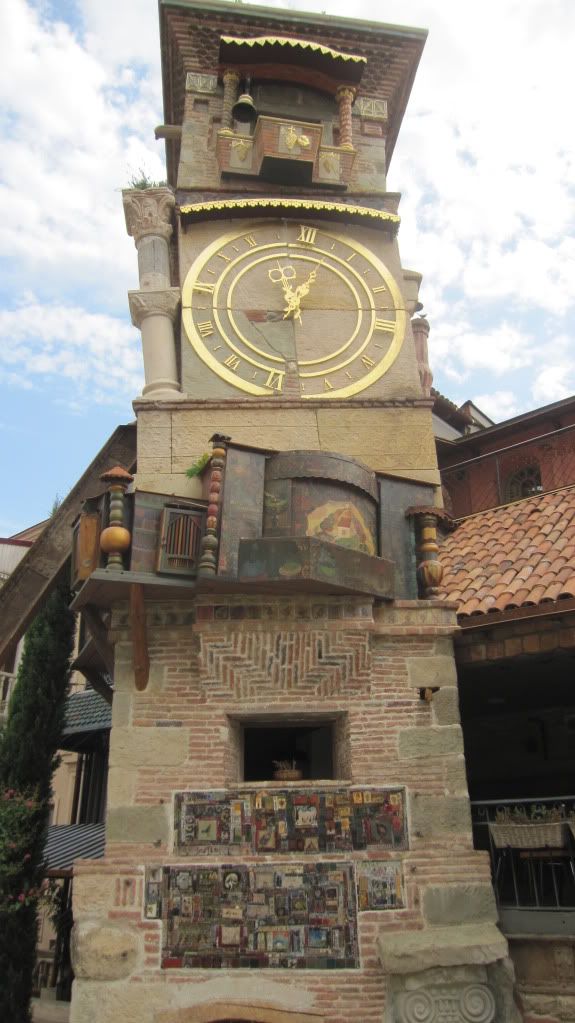 Every full hour, an angel comes out of the door at the top and rings the bell in a jerky, unnatural, mechanical motion, its smile never wavering. It then folds its wing and slides back indoors. They couldn't have made it any better even if they tried.
Oh no, wait, they could:
When we were there, they were showing
The Battle of Stalingrad
.
Somewhere out there, there is a prop room stocked with puppets in Nazi and Red Army uniforms, with broken bones, shot off faces and missing limbs. I find this too wonderful for words.
At least dolls and puppets are small (though that's never stopped them). However, Georgians seem to have a certain penchant for...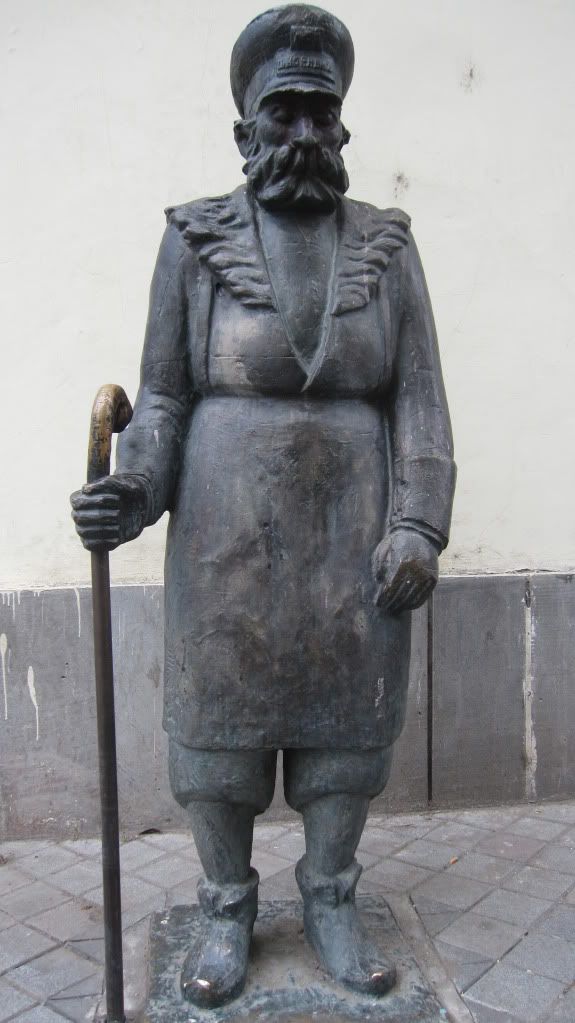 ...bronzes.
They're everywhere.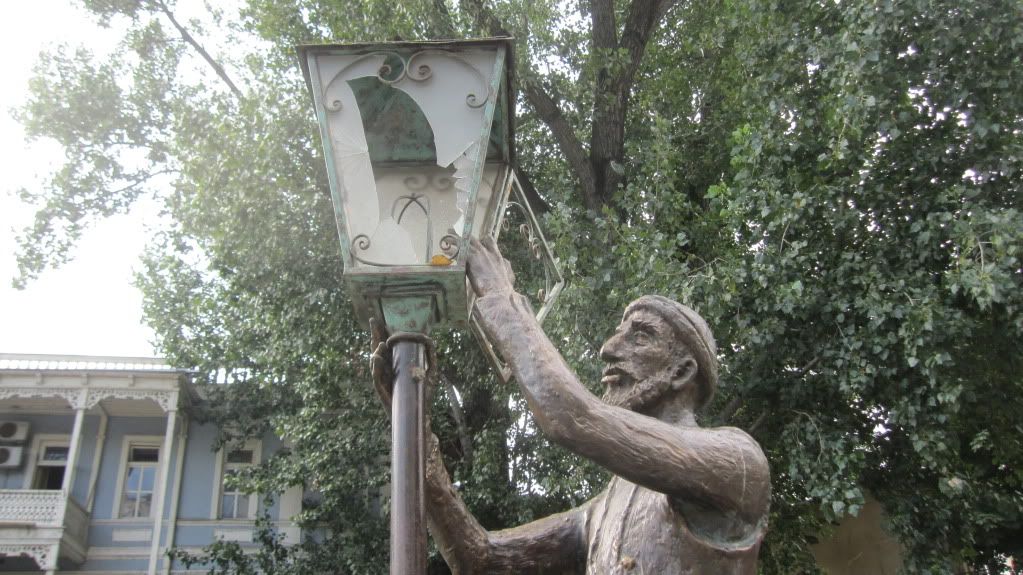 They have
jobs
.
Harry, him of the Quidditch-toned muscles, has just caught the Snitch.
It will come as no surprise that the same square also holds a church. In it is this cross: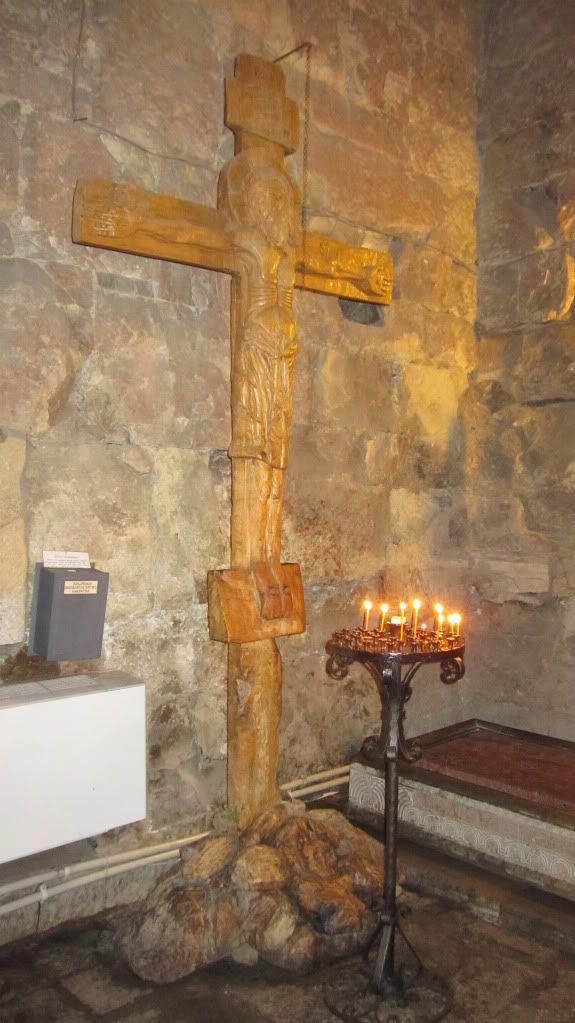 I am delighted that the cross-maker appreciated the fact that Golgotha is, in fact, said to mean "the place of the skull".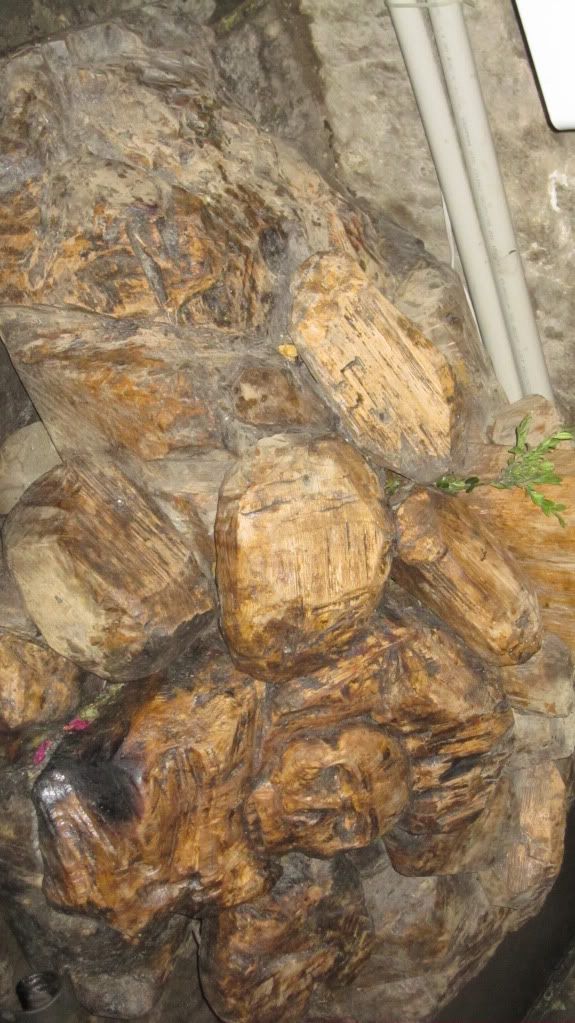 In front of the church, Basement Cat has just devoured a soul: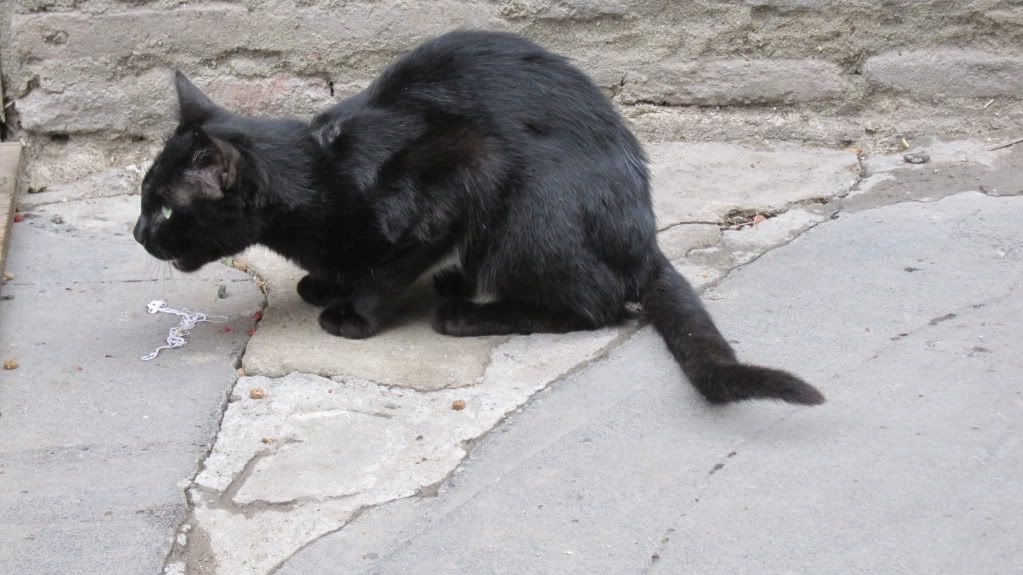 But Basement Cat isn't the only with an appetite for tasty souls.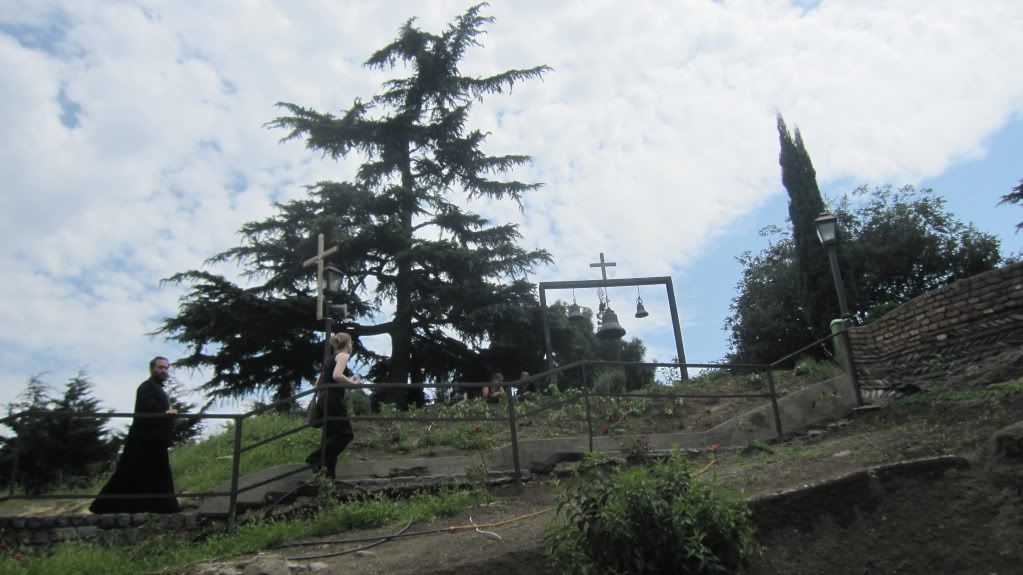 RUN!
As everyone knows, if the sinister minister catches up with you, all is lost:
Enough of the city already, let's move on. Through here.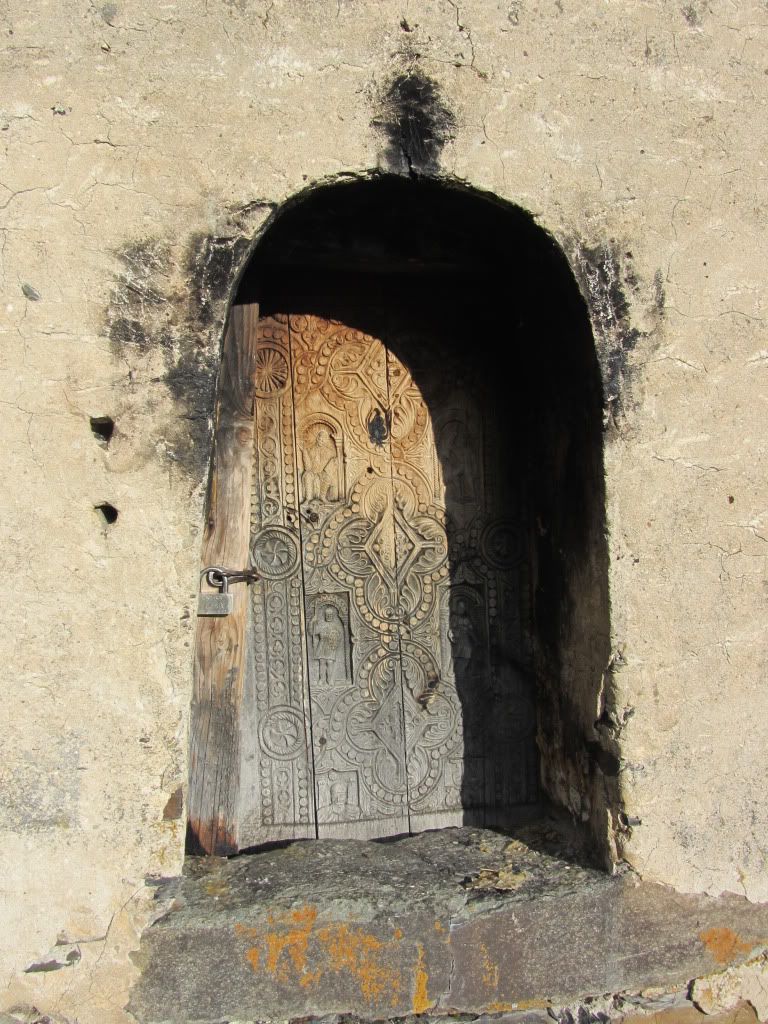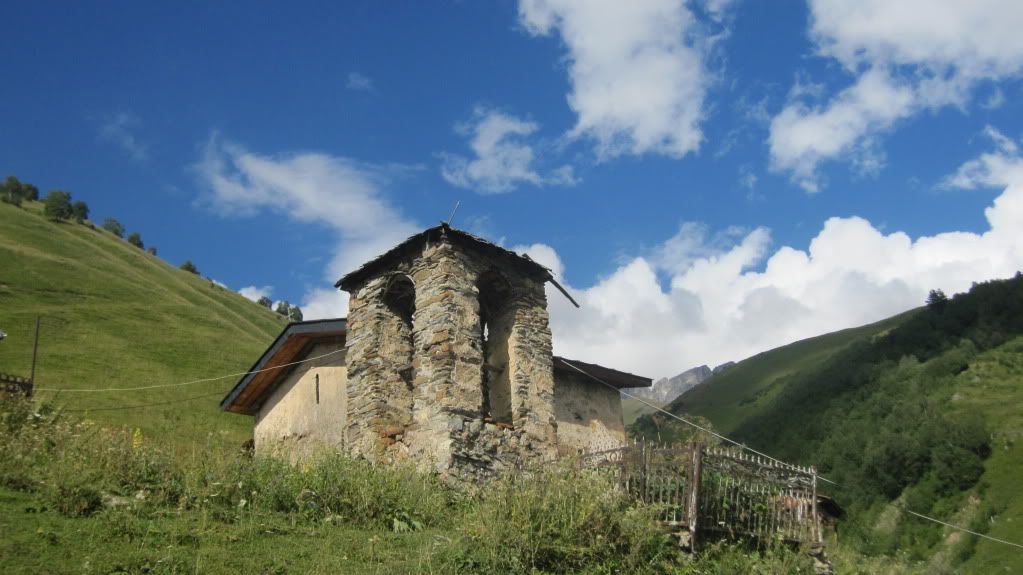 You'd think after all that I've said about Svaneti that it'd be a beautiful, idyllic place, a safe haven populated by noble men on horseback, ready to dash to the rescue of fair maidens.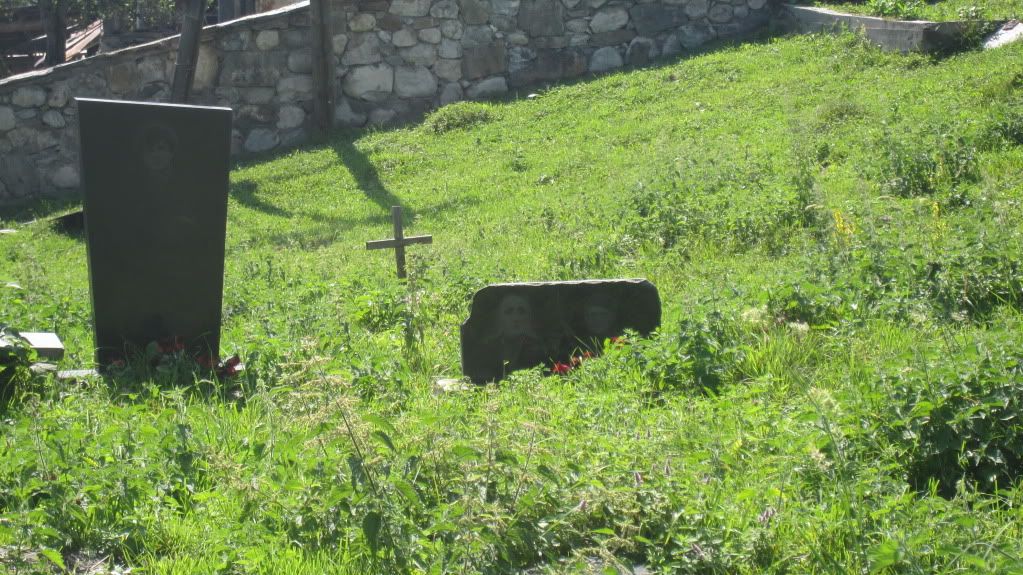 Look closer
Look at their faces: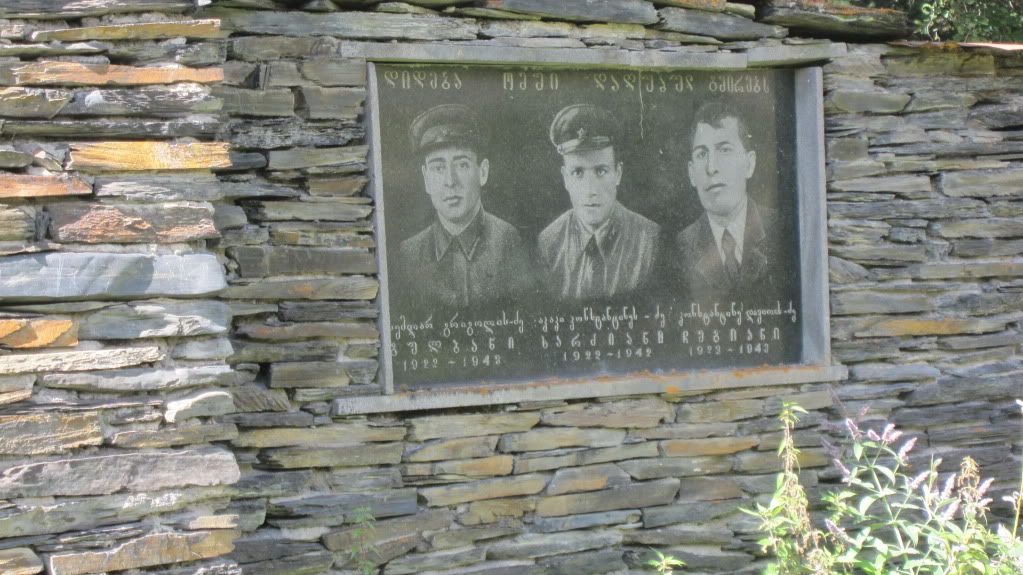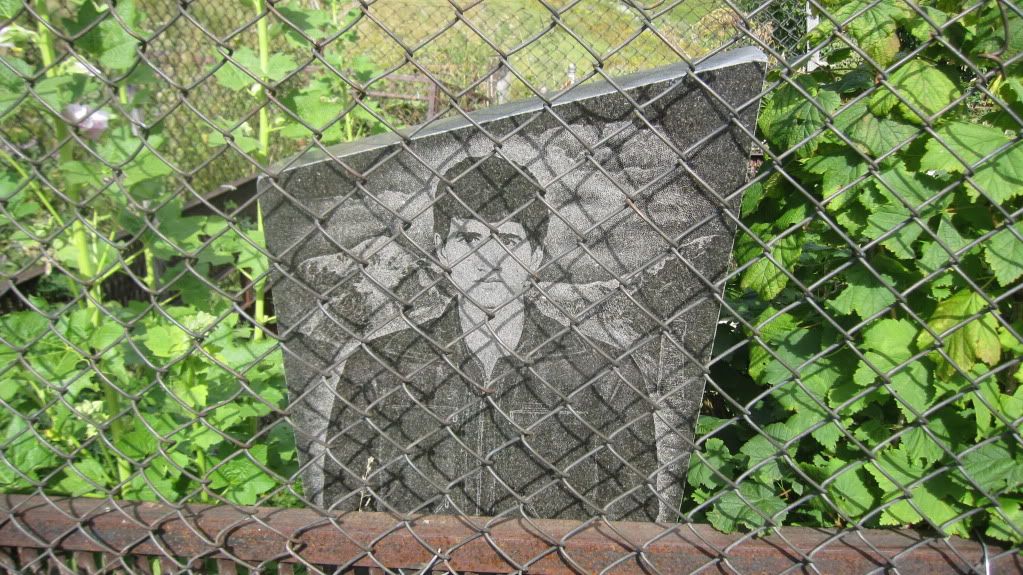 and tell me they don't come alive at night.
Suddenly, the vastness of these landscapes takes on a different meaning, doesn't it?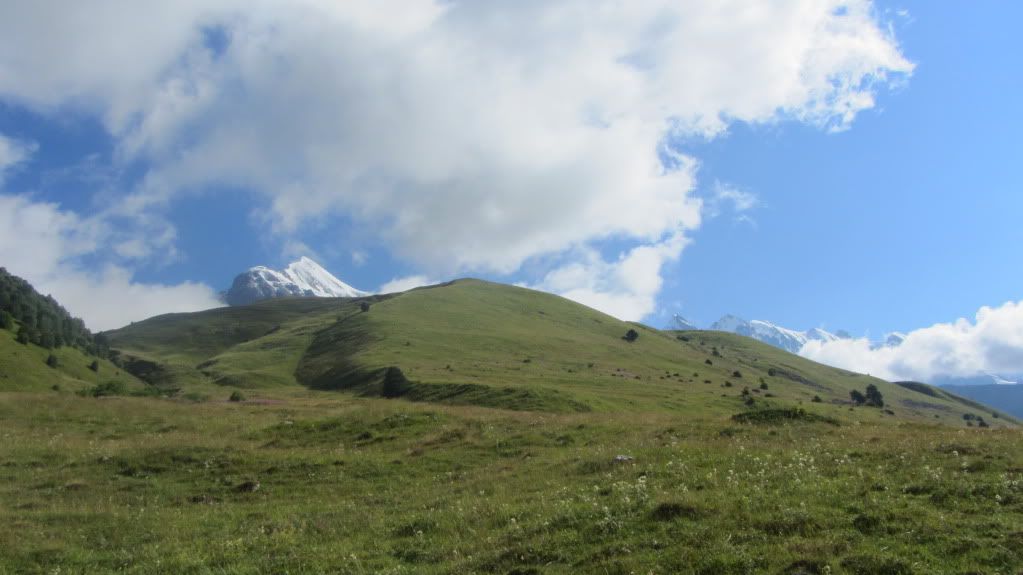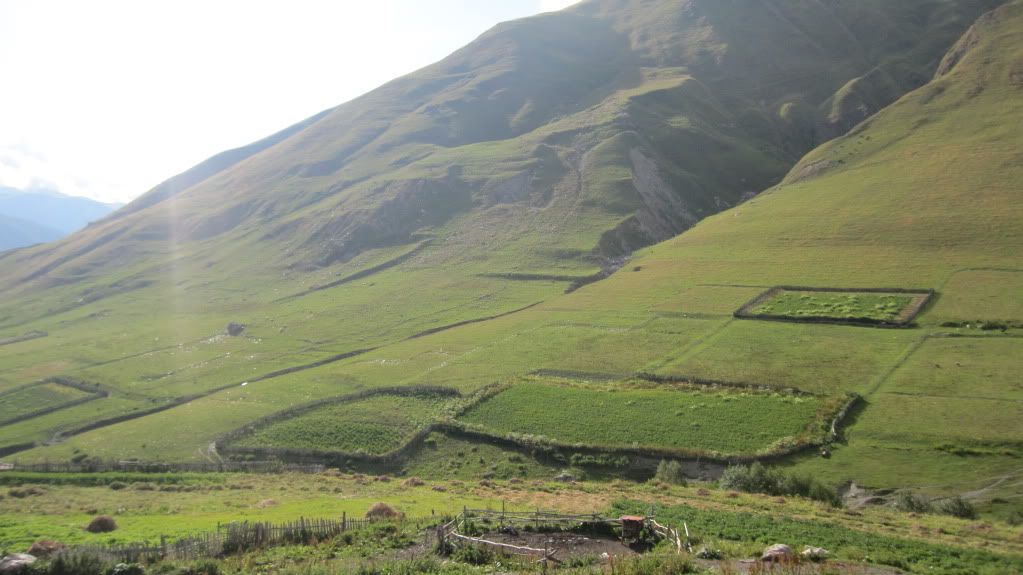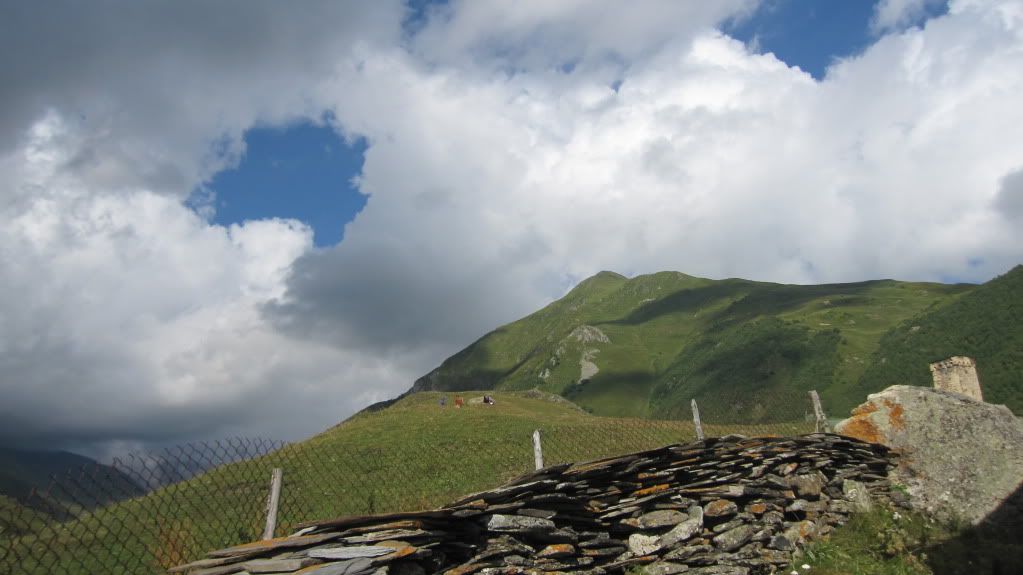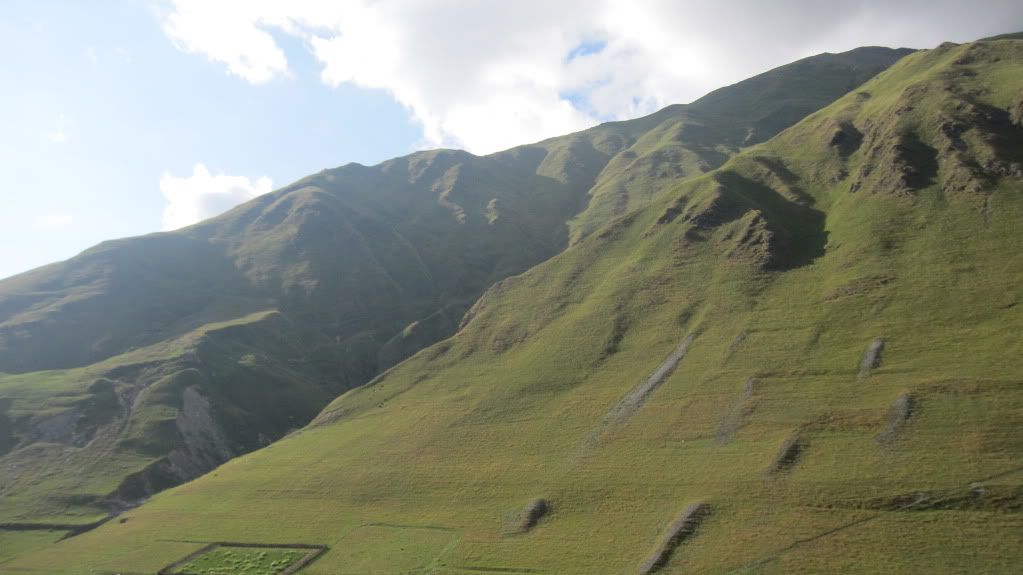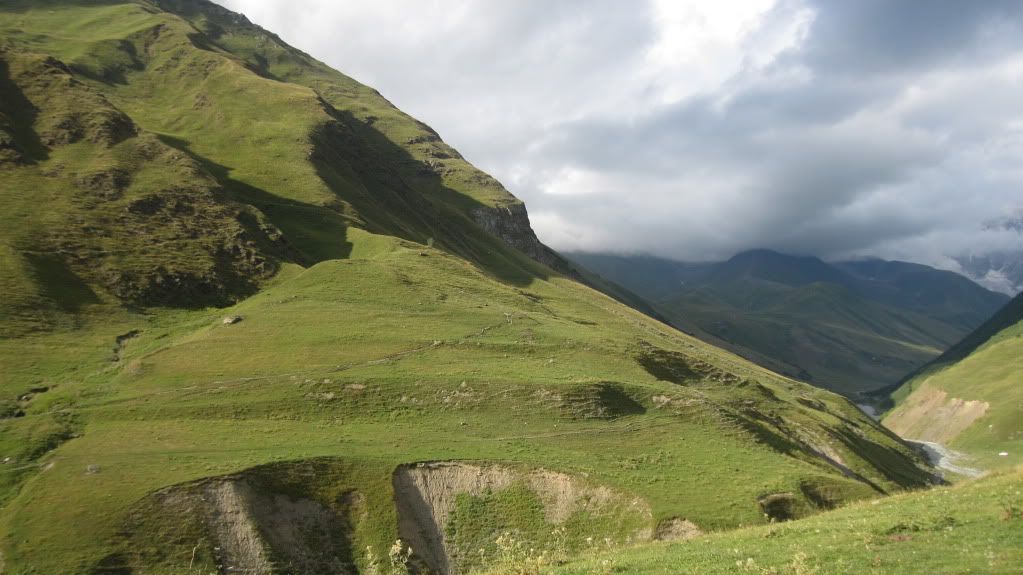 Especially when you know you'll be spending the night in a ghost town: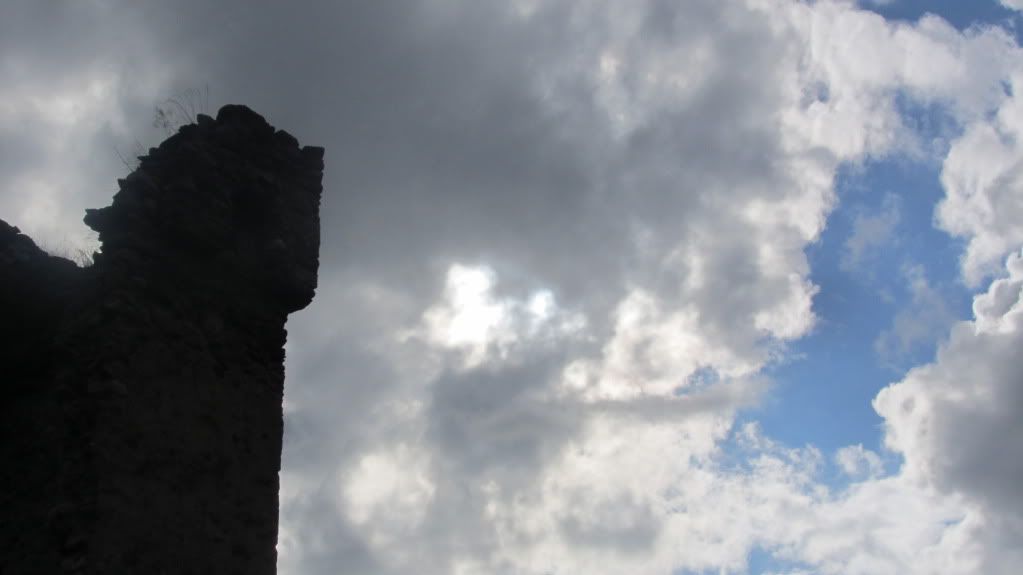 Never, not even when you are lost without any food and water, spend a night in a village like this. Have the movies taught us nothing?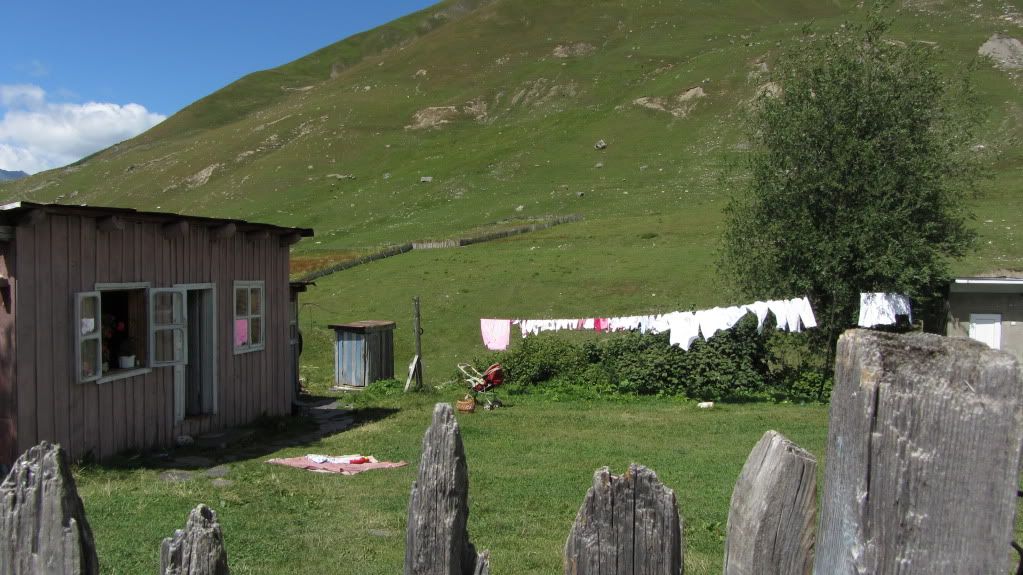 Where
is
the child?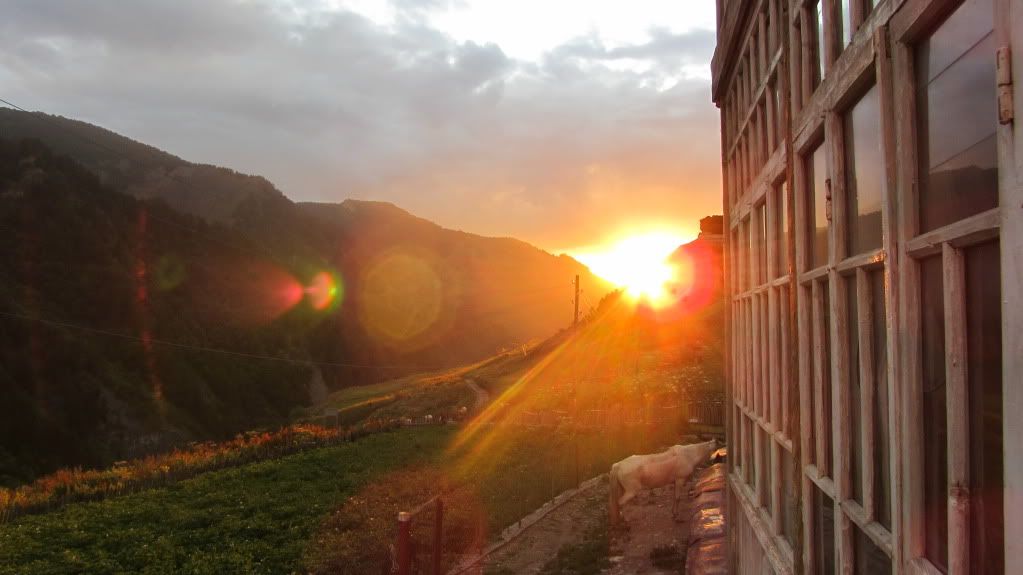 The sun sets.
And men with scythes return home.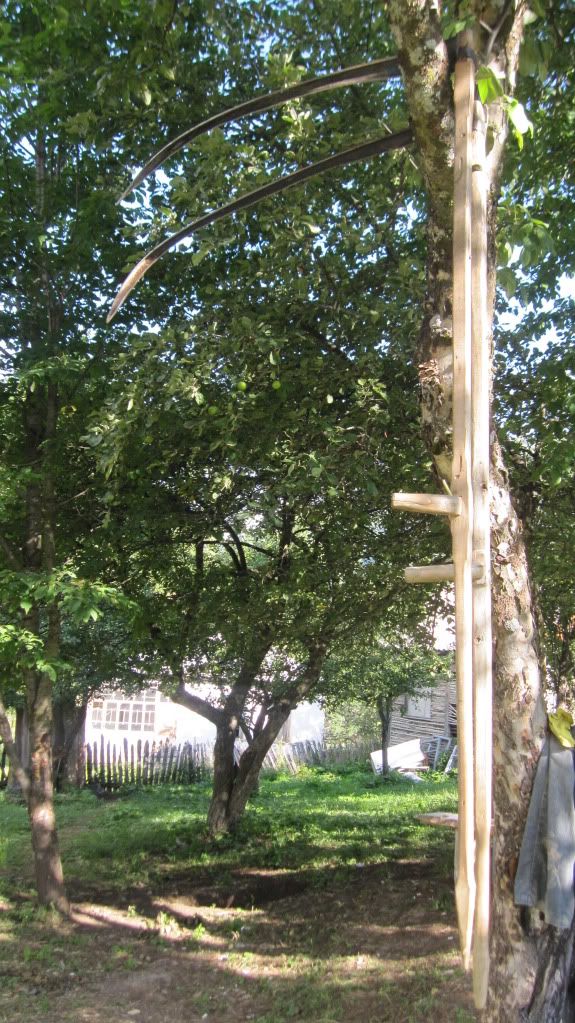 This is where the Grim Reaper keeps his
grim reaping equipment
(thanks, Eddie Izzard).
Don't look at the ladies in the front: look at who (
what!
) is peeking over their shoulder. Thank god we had seen her walking around in the flesh or this would have been even more disconcerting. It doesn't help that she – I swear – carried a scythe; it is to my utter and eternal
chagrin
that the scythe did not make it into the picture.
At this point, it is time to give credit to our temporary travel companion Ishai, who encouraged this train of thought to a considerable degree. Ishai, after talking a lot about dying, getting killed by locals, having one's eyeballs pickled or, alternatively, having to eat the pickled eyeballs of other tourists, and after coming up with the concept of a messiah vs. angel-of-death face-off, said to me: "You're even more horrible than I am" – which, if you're me, is a beautiful compliment.
Ishai also brought up the subject of mistranslations in the Bible. One of the most famous ones is the mistranslation of "glowing" as "horned" – as in, when Moses comes back from Mount Sinai, where he had just received the Ten Commandments, his face is described as "glowing".
Guess what happened next.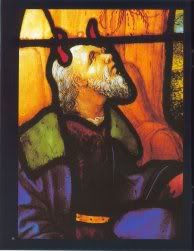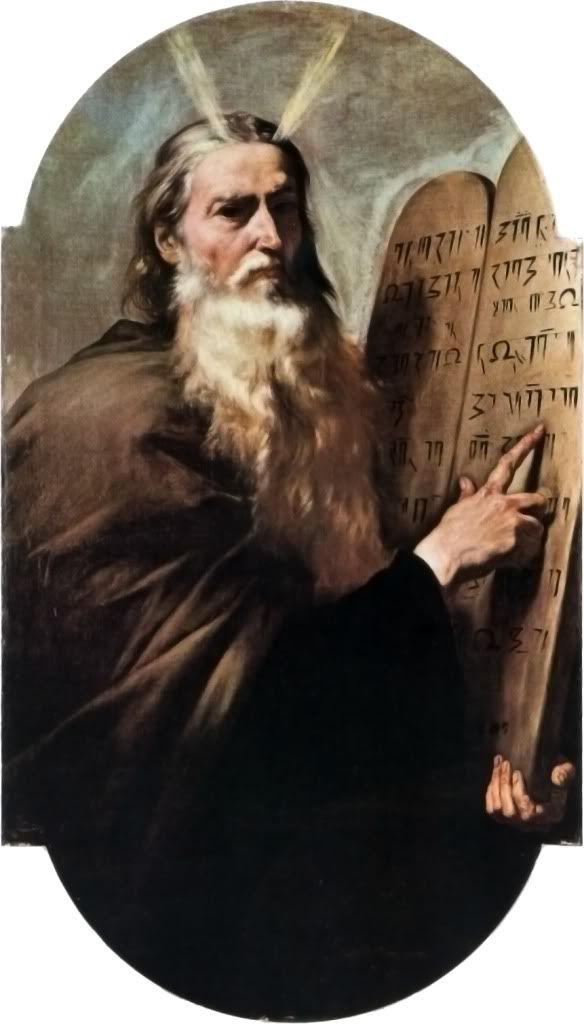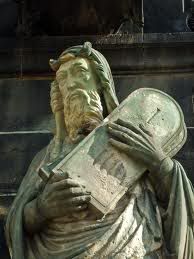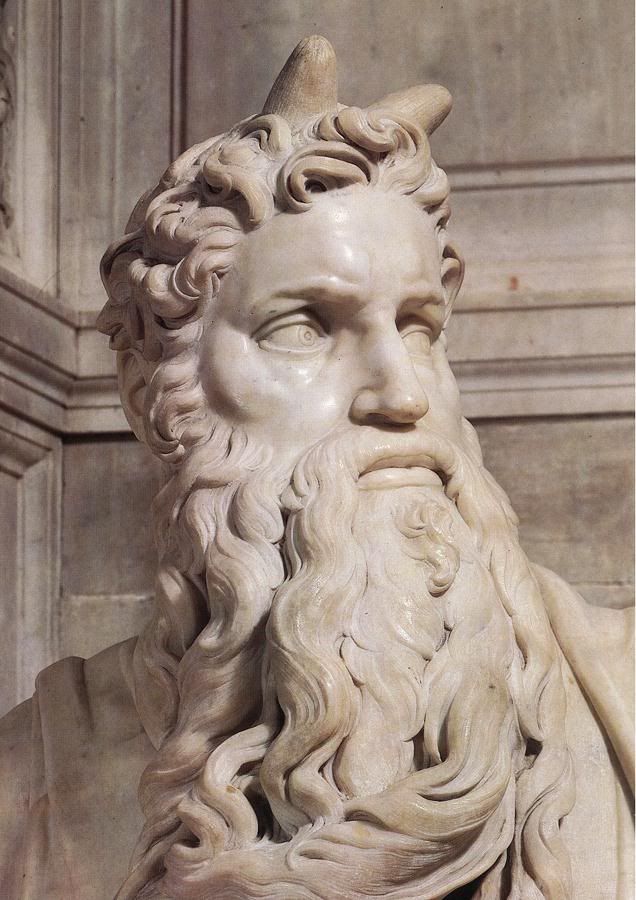 And so, in one of the guesthouses, when he saw this:
Ishai was naturally shocked: "OMG, they've killed Moses!"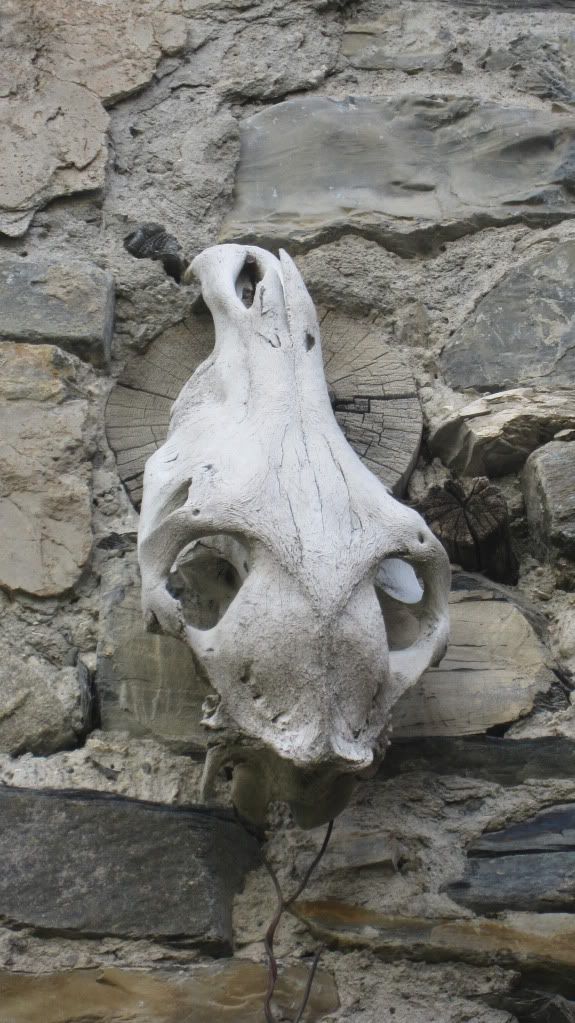 This was deemed to be the skull of some hapless tourist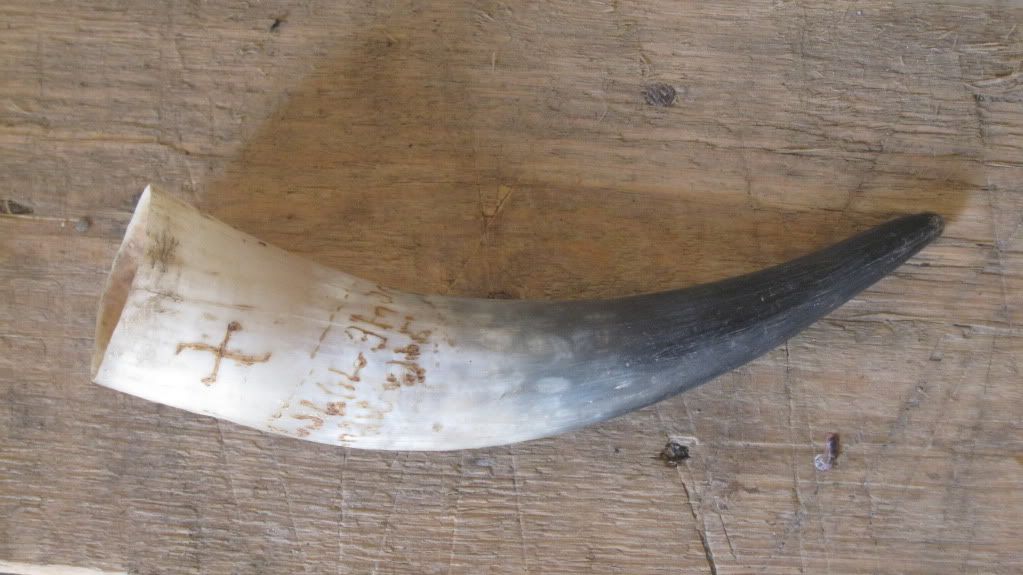 And I'm not sure what the story behind this is, but seeing as it was found in a church, it can only be used for some nefarious purposes.
Night falls, you're in a ghost village, you go for a walk and you come across an abandoned house. And then...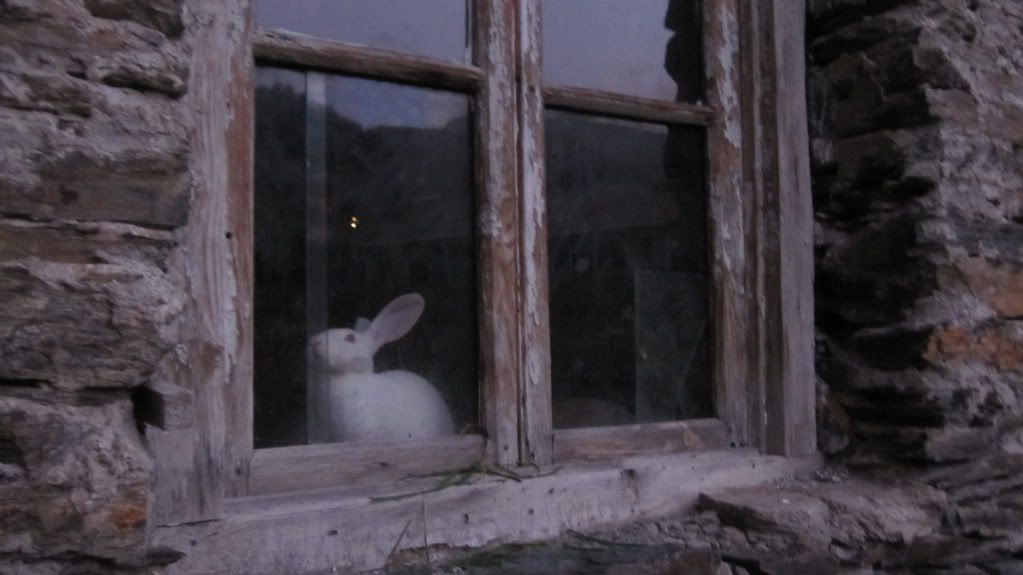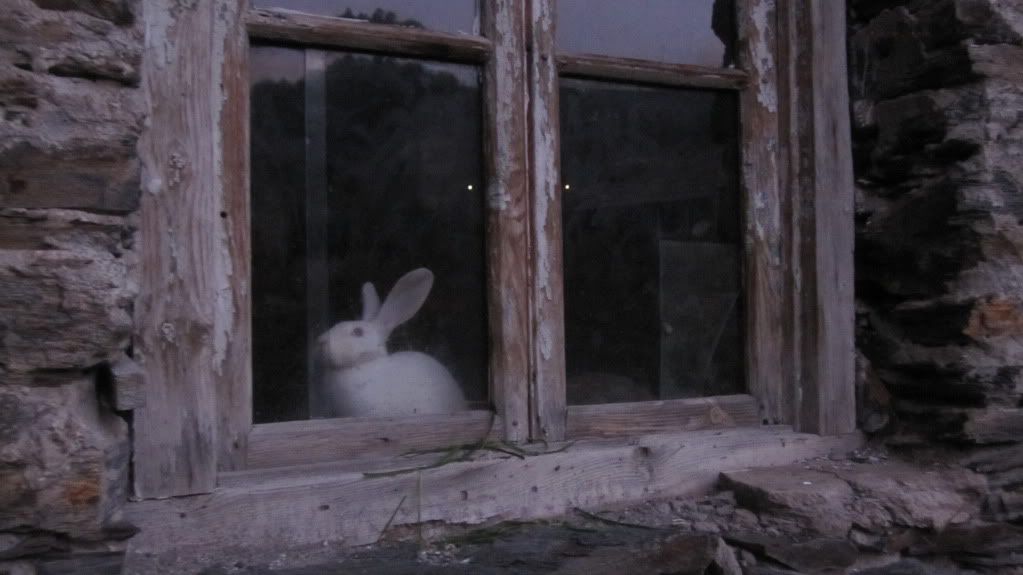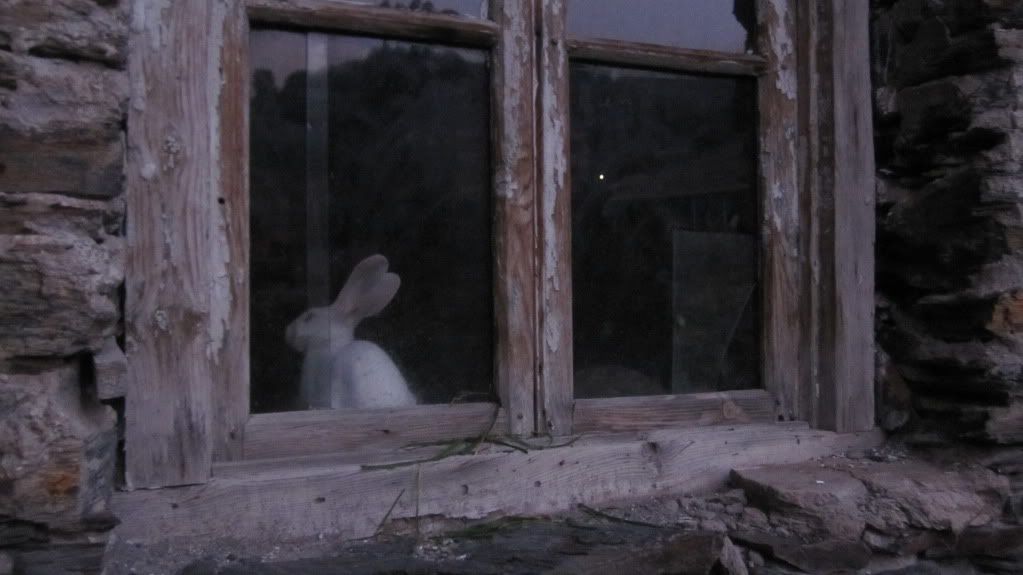 Bloody hell.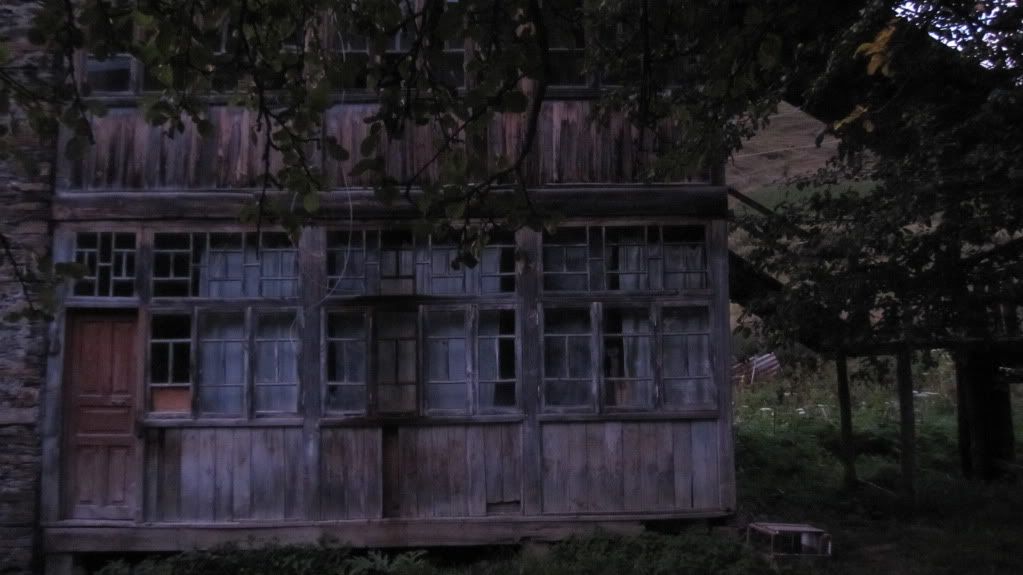 This is where the rabbit lived.
I'm not making this up.
The house was completely dark. The stairs on the right-hand side led to an upstairs door, and it stood ajar. The general consensus was
not to go in
under any circumstances, because once you'll go in, you'll become a rabbit, too, like all the other lost souls before you.
Naturally, the
law of narrative causality
is strong in Svaneti. It is only in a world like this that the following could actually happen (and did not have to be made up by me):
On the third day of our trek through the mountains, when we were heading towards our final destination, Ishai remarked that we had already met a rabbit and a caterpillar – it was time for the Mad Hatter.
Does he qualify? I think he qualifies: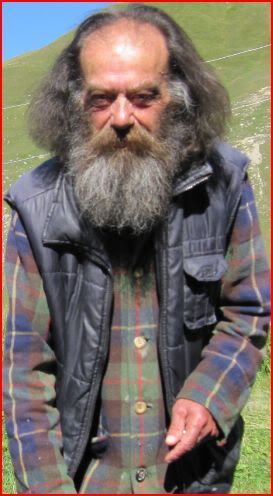 Unfortunately, he isn't wearing a hat in this picture (he wore one in RL), but he makes up for it by being the creator of these paintings: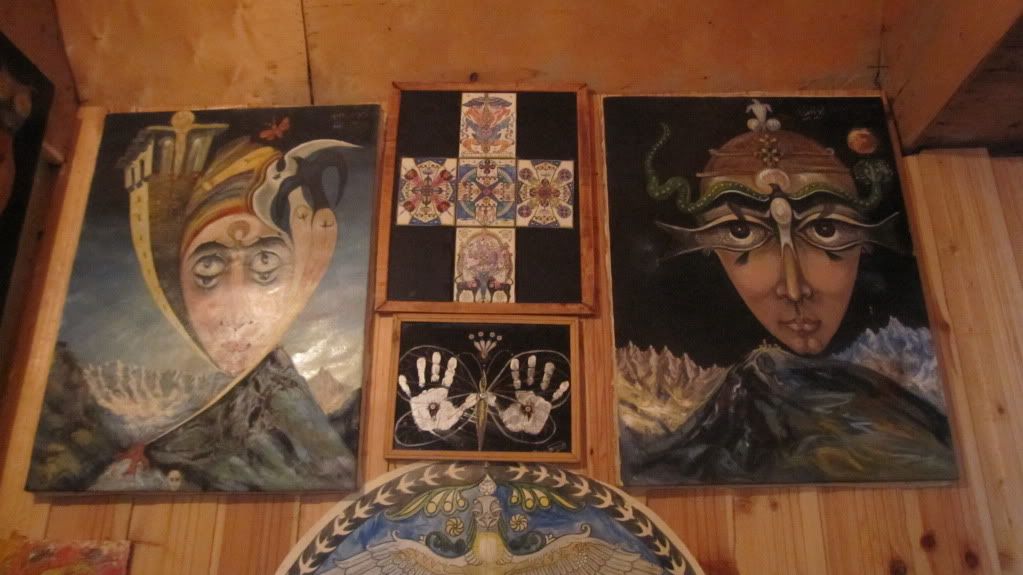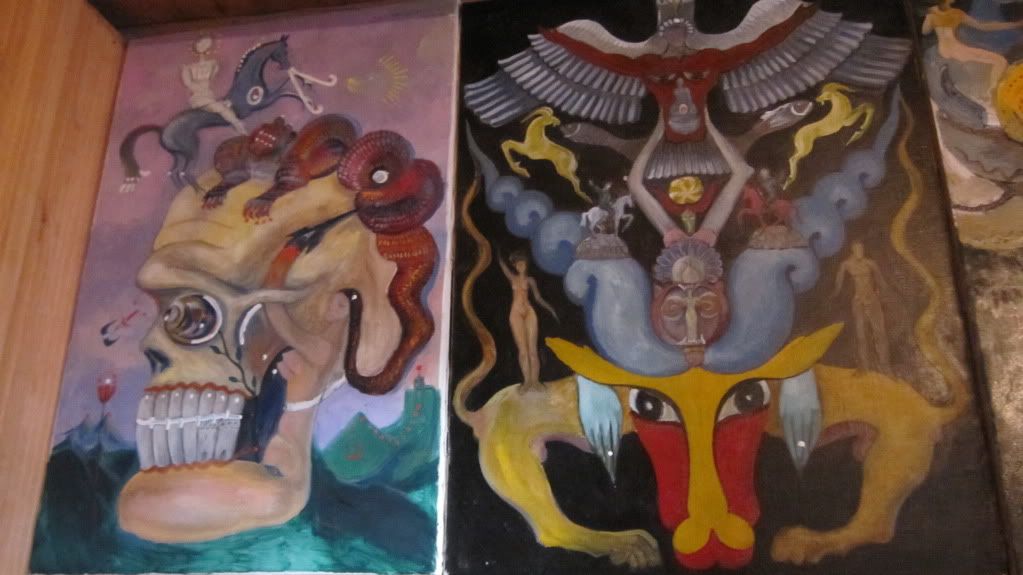 We slept next door to them. (Spoiler: We survived.)
Surprisingly, this isn't the end. There are still the caves of Vardzia left to be explored: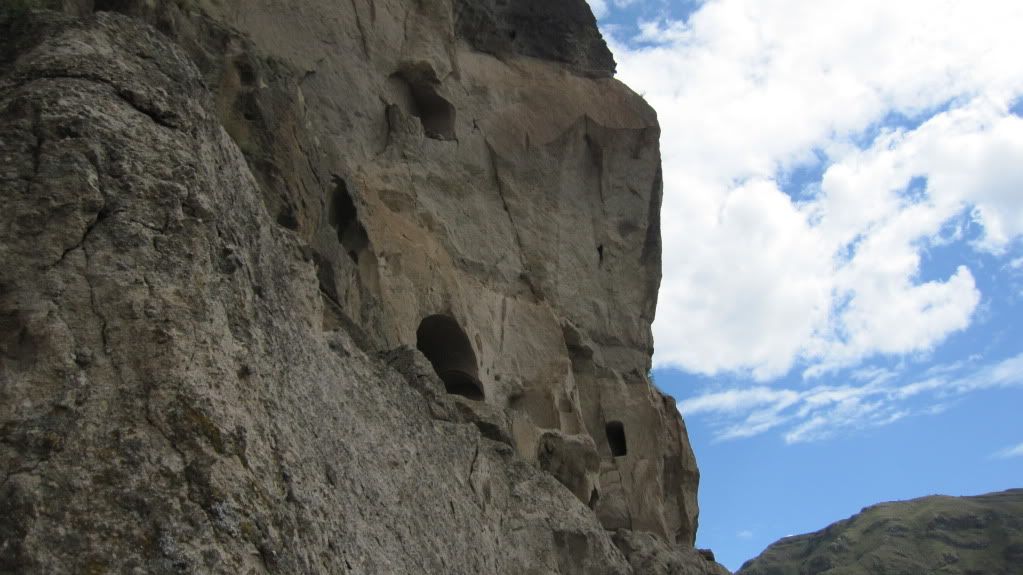 They
want
you to go in...
How could you resist?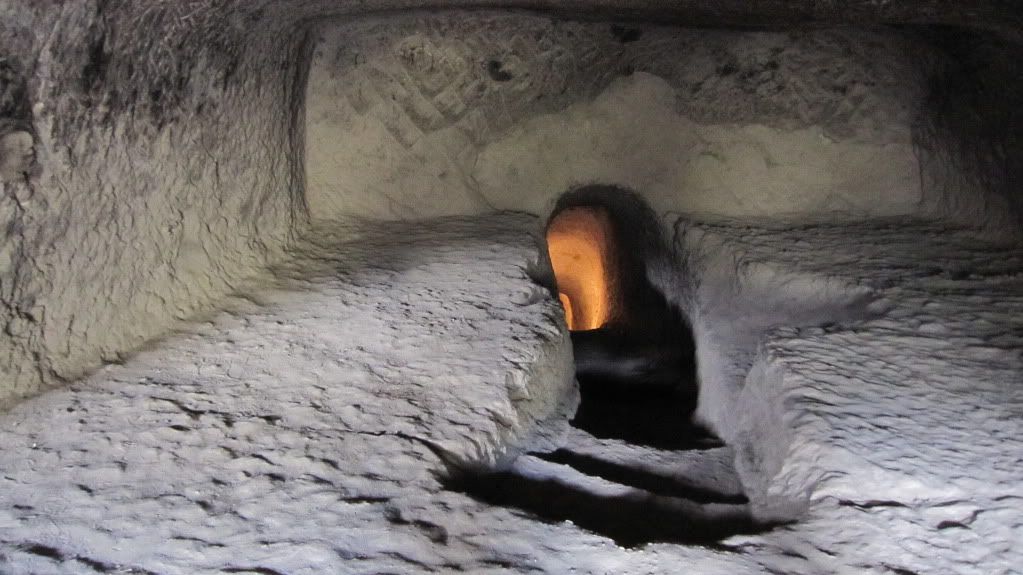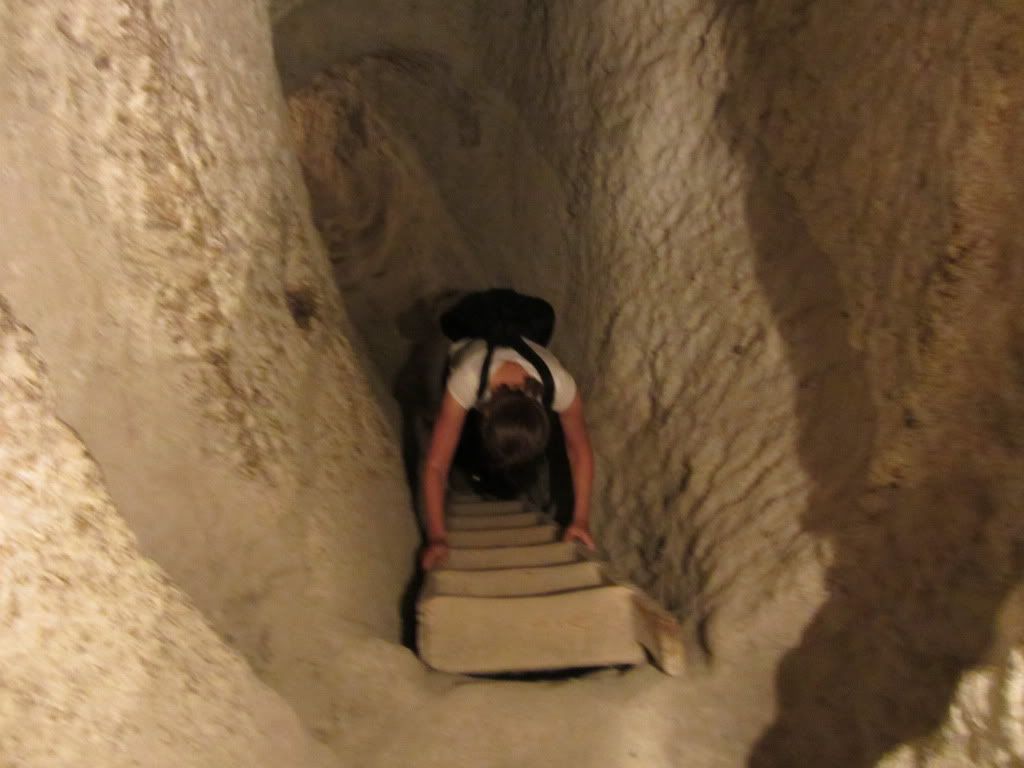 The descent
These basins in the ground can be found all throughout the caves. I'm pretty sure their original purpose has been to capture the blood of sacrifice victims.
When the zombies attack, you want to be on the right side of this gate. And they will come. The monks will make sure of that.
Another gate, hardly less sinister. This is a children's paradise.
But then, so is
this
(embedding bloody disabled).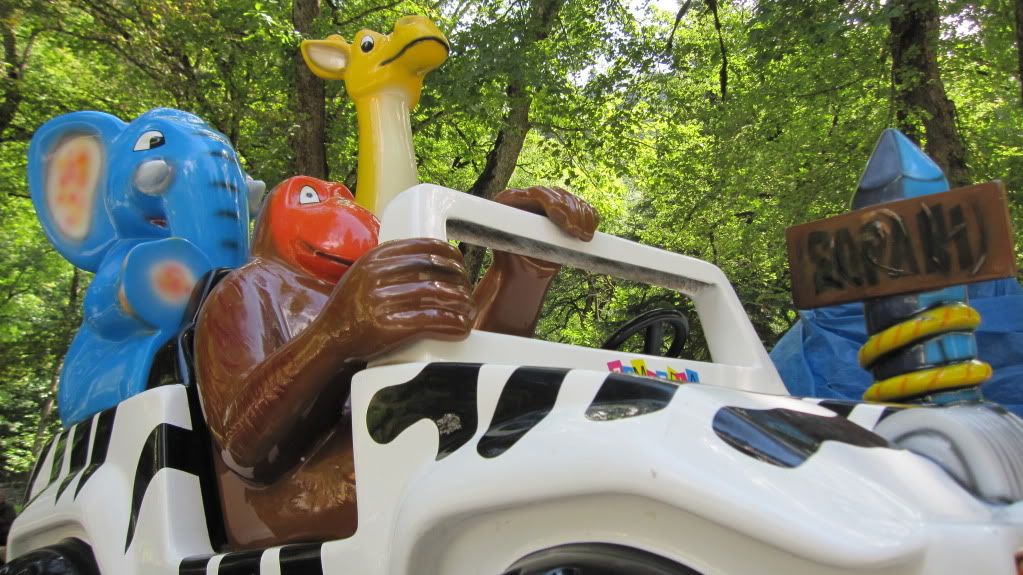 We're coming to get youuuuu...!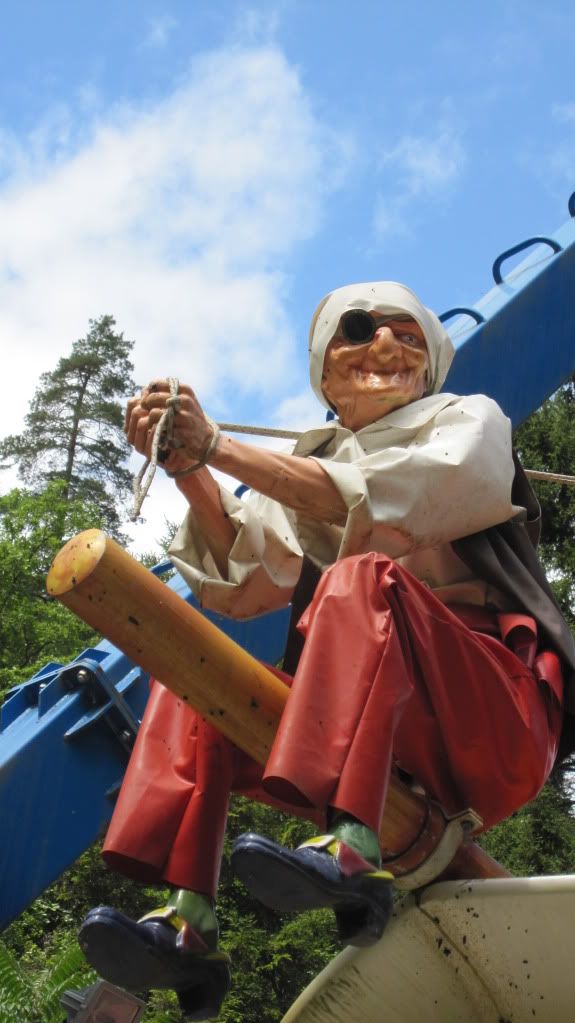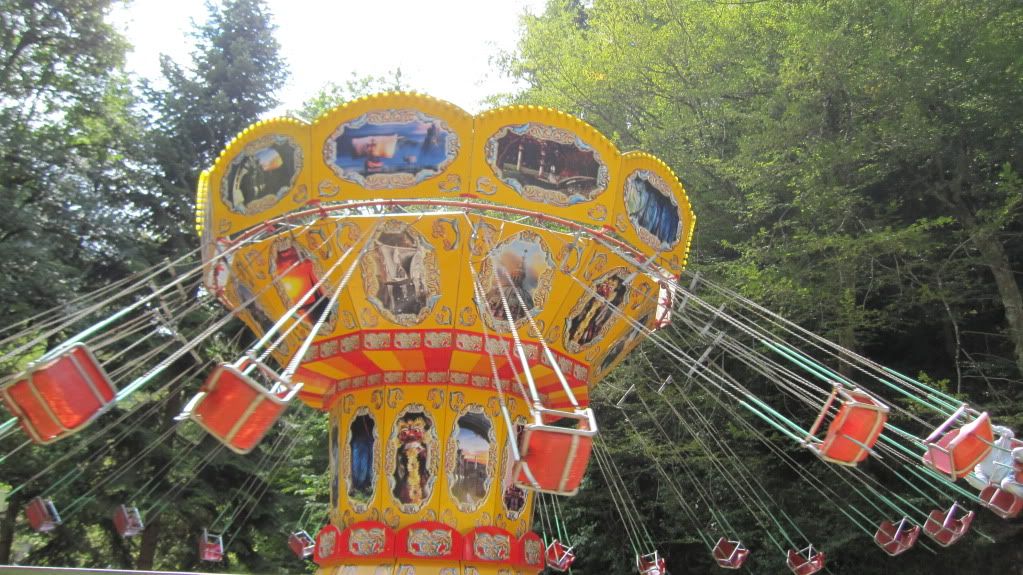 You've got to imagine a cute little sing-song to go with it, like this one:
Last night and the night before
Two little girls came knocking at my door,
Two little girls, pale-faced and fair,
With dark shining eyes and leaves in their hair.
And then they turned round and wandered away.
Each night they come closer, and one day they'll stay.
sang by disembodied children's voices.
As tradition (and the law of narrative causality) wants it, wanderers always encounter
three
mysterious strangers who guide them on their journey. Georgia is happy to oblige: On our last day, only a few hours before our flight back to entirely non-Gothic Germany, we went to the
open-air museum of ethnography
in Tbilisi. It's a spacious area, situated on 50-hectare premises in Tbilisi, where original houses from the various regions of Georgia are displayed.
And lo!, the number of houses open to the public is three.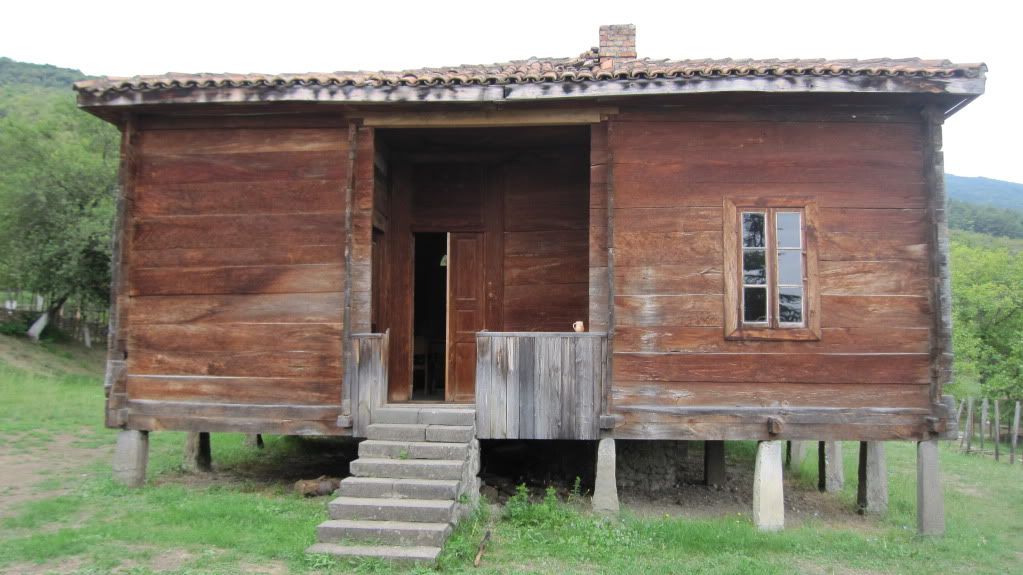 We went into the first house.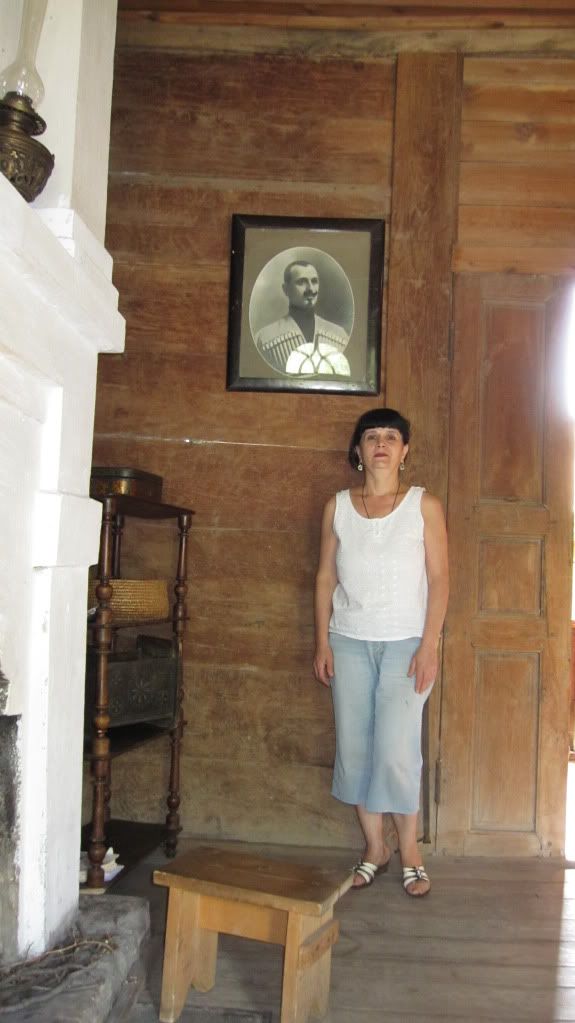 And met the first guide.
If you hide in this wardrobe, pray it is
Narnia
you'll end up in. The alternatives do not bear thinking about.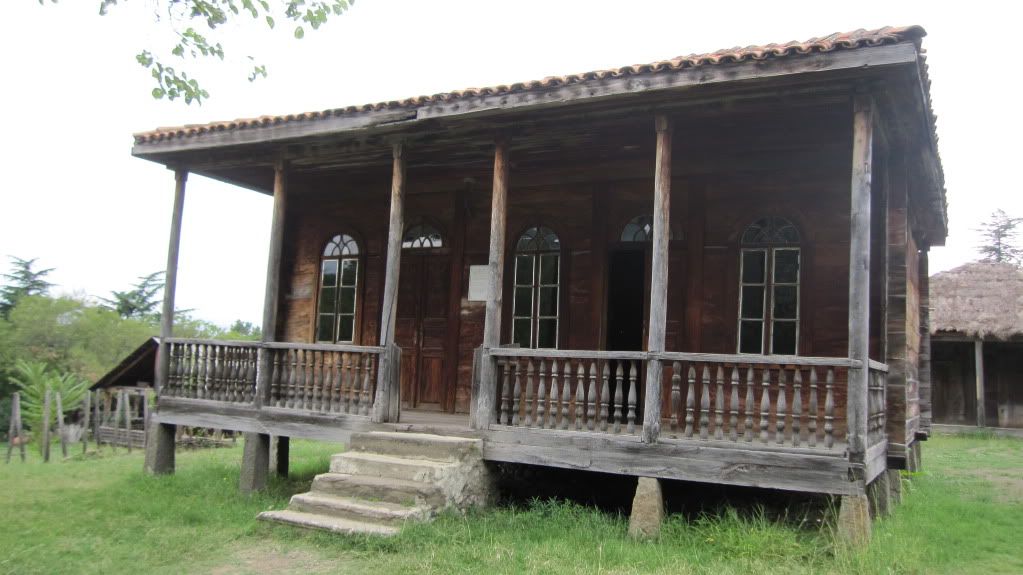 We went into the second house.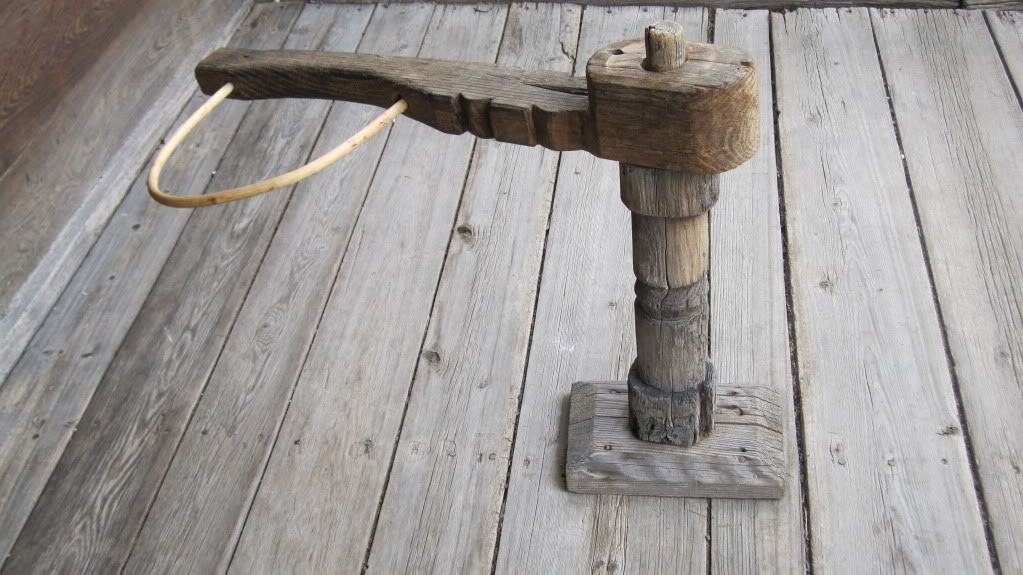 And there was a riddle: Do you know what this is? Think carefully.
This is a proto-playpen. This is how children used to be looked after: the child was placed into the contraption and left to its own devices, whilst the adults could go on about their business of having a life. R. stated (and very rightly so) that I would have loved to have had this at my disposal when my brothers were little.
Inside the house, there was this:
If I know anything about cats (and I do), this is the face of a cat who had just eaten the souls of your children whose bodies are now doomed to walking round and round in circles for all eternity, and what are you going to do about it?
And yes, I had spotted the box and donated all the change in my pockets before R. had the chance to point it out to me.
A cat may look at a king.
This cat certainly may. He didn't grin, but he had the longest incisors I've ever seen in a domesticated cat. (Though I'd question whether he really was all that domesticated.)
This huge fluffy fellow was only one of the many cats living in (and around) this house. The guide in charge of the house is a heartfelt cat lover who rescues stray cats, has them spayed and neutered and takes care to find good homes for them.
Here he is, the second guide, with one of his furry foster children (who, as you can see, is vanishing slowly, beginning with the end of the tail, and, I bet, ending with the grin):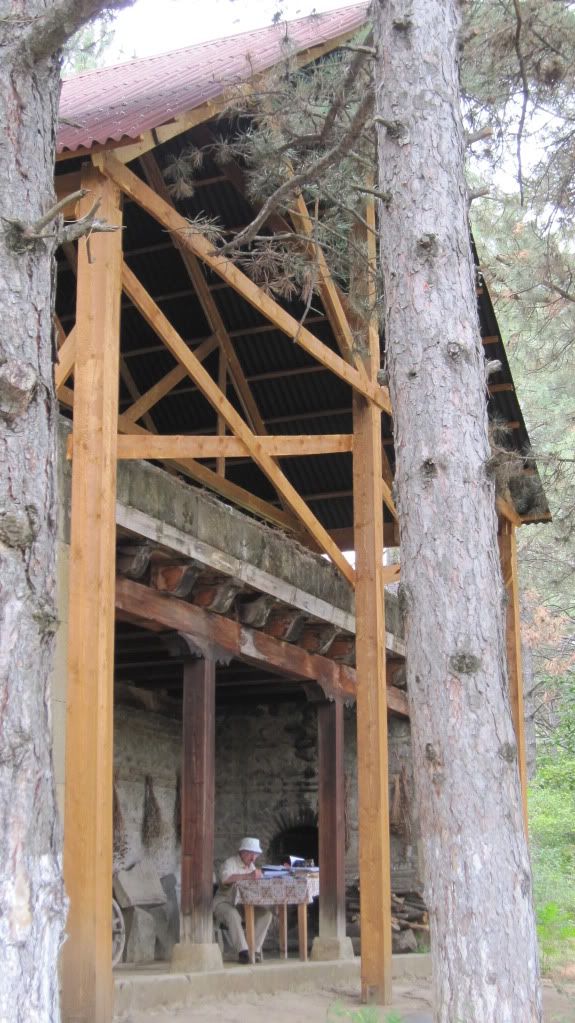 We went into the third house.
This man guards the entrance to the cosmos.
He told us that this is an Eastern Georgian house: traditionally, it was built partially into a cave carved into the side of a mountain. It lacks a roof. Instead of a roof, it's got a chimney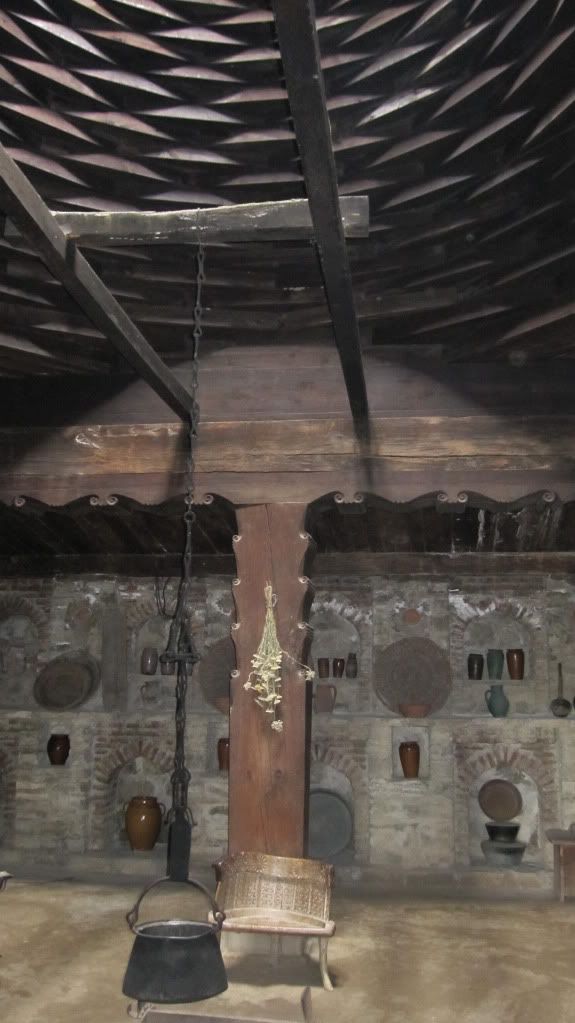 made of heavy beams.
This structure symbolises the cosmos: there is no roof; rather, there is a crown. It is open against the heavens, connecting the humans with the entirety of the universe, thus letting them transcend space and time.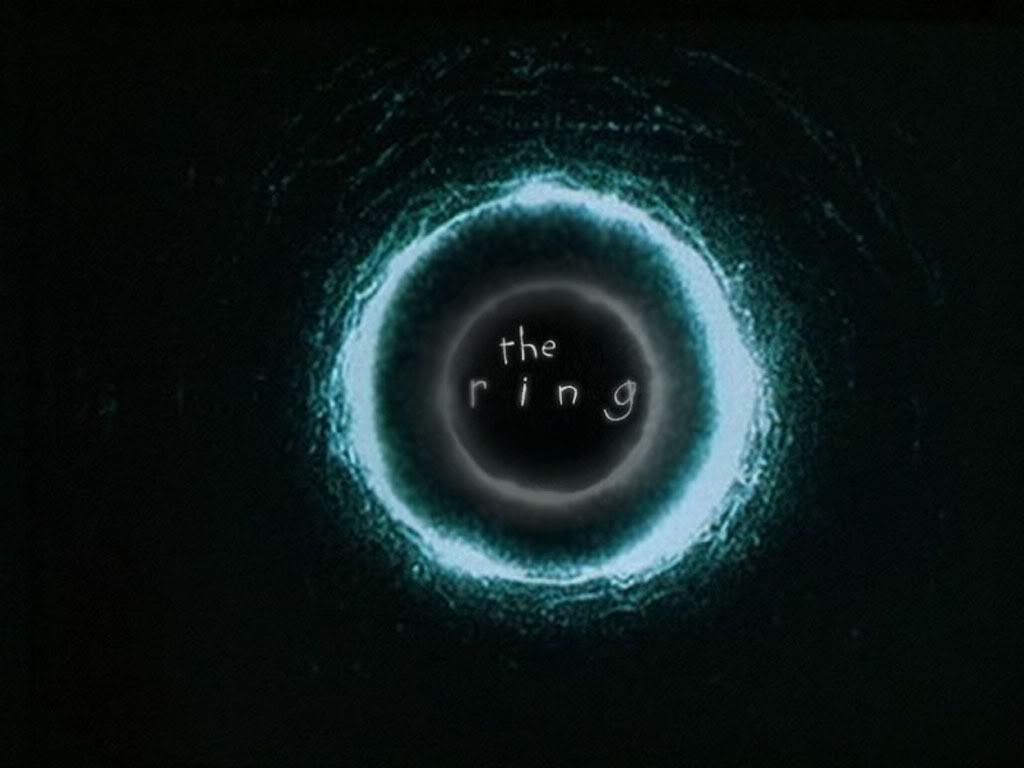 "Begin at the beginning and go on till you come to the end: then stop."